2022 Kofi Annan Courage in Cartooning Award
Vladimir Kazanevsky, Ukraine
Gàbor Pàpai, Hungary
Geneva, Switzerland, May 3, 2022
On the occasion of World Press Freedom Day, May 3, 2022, and the awarding of the 2022 International Editorial Cartoon Award, the Freedom Cartoonists Foundation and the City of Geneva invited the public to an exceptional event: a conference by the 2021 Nobel Peace Prize winners, journalists Maria Ressa, founder of the news website Rappler in the Philippines, and Dmitry Muratov, editor-in-chief of the independent newspaper Novaya Gazeta in Moscow. They presented the "Kofi Annan Courage in Cartooning Award" 2022 by the Freedom Cartoonists Foundation to our laureates, Gábor Pápai of Hungary and Vladimir Kazanevsky of Ukraine.
Speakers included: Michelle Bachelet, UN High-Commissioner for Human Rights, Simonetta Sommaruga, Swiss Minister for Environment, Transport, Energy and Communication, Sami Kanaan, Minister of Culture of the city of Geneva, and Patrick Chappatte, Editorial Cartoonist and President of the Foundation.
Vladimir Kazanevsky, Ukraine
Vladimir Kazanevsky, Ukraine's leading cartoonist, was working in his studio early in the morning of 24 February when he heard loud explosions near the airport. He and his wife quickly found themselves in Western Ukraine, along with a huge wave of families fleeing the bombings. They decided to cross the Polish border to Presov, a town in Slovakia with a community of artists.
Deprived of his drawing materials, catalogues and books, which he had to leave behind in Kiev, Vladimir Kazanevsky continues to draw relentlessly: Putin in action, on a tank or on the bow of the Titanic. "Autocrats and dictators are afraid of our cartoons, and they are right, because our drawings are powerful weapons," he says.
Fiercely determined to continue the fight against Russian aggression, the 71-year-old sees his work as an act of resistance. An act of defence of freedom of expression against war propaganda.
For several years, Hungarian cartoonist Gàbor Pàpai and his newspaper Népszava – the only opposition daily still alive in Budapest – have been the subject of attacks and legal proceedings by the authorities – even though Hungary is part of the European Union!
The Catholic religion, the fight against covid or simply Hungarian history are all pretexts for prosecution in a country ranked 92nd in the world press freedom index by Reporters Without Borders (RSF). This shameful ranking has been deteriorating ever since Viktor Orbán became Prime Minister, putting all independent media in great difficulty. Some, like Népszava, are directly threatened with extinction. Gàbor Pàpai, far from being intimidated, continues to critically observe and draw all political actors in Hungary.
Related Press Releases and Media
The Freedom Cartoonists Foundation and the City of Geneva are pleased to announce the winners of the 2022 « Kofi Annan Courage in Cartooning Award » The Award, first established in 2012 with a ceremony held every two years in Geneva, celebrates the talent and courage...
2018 International Cartoonist Award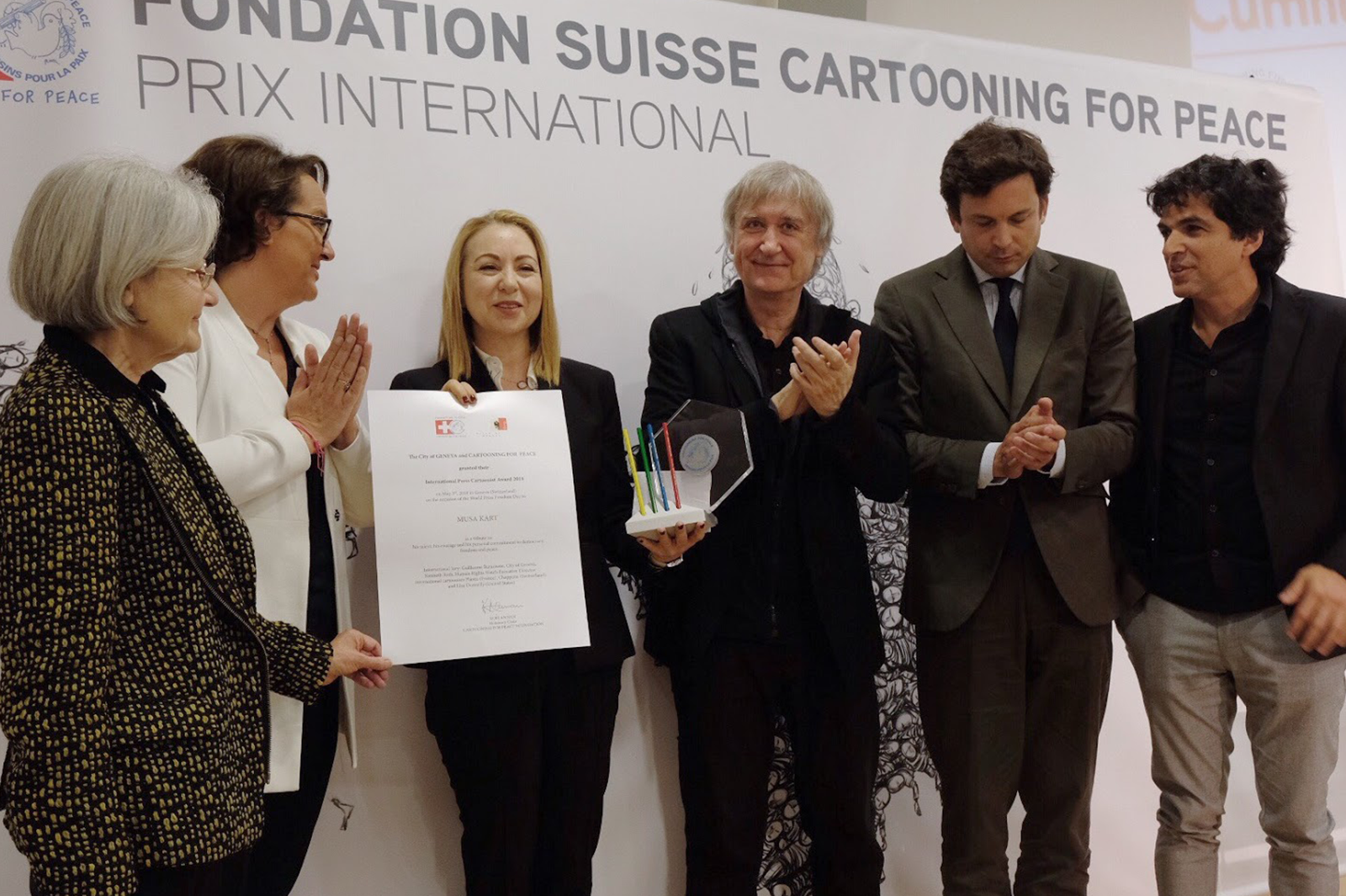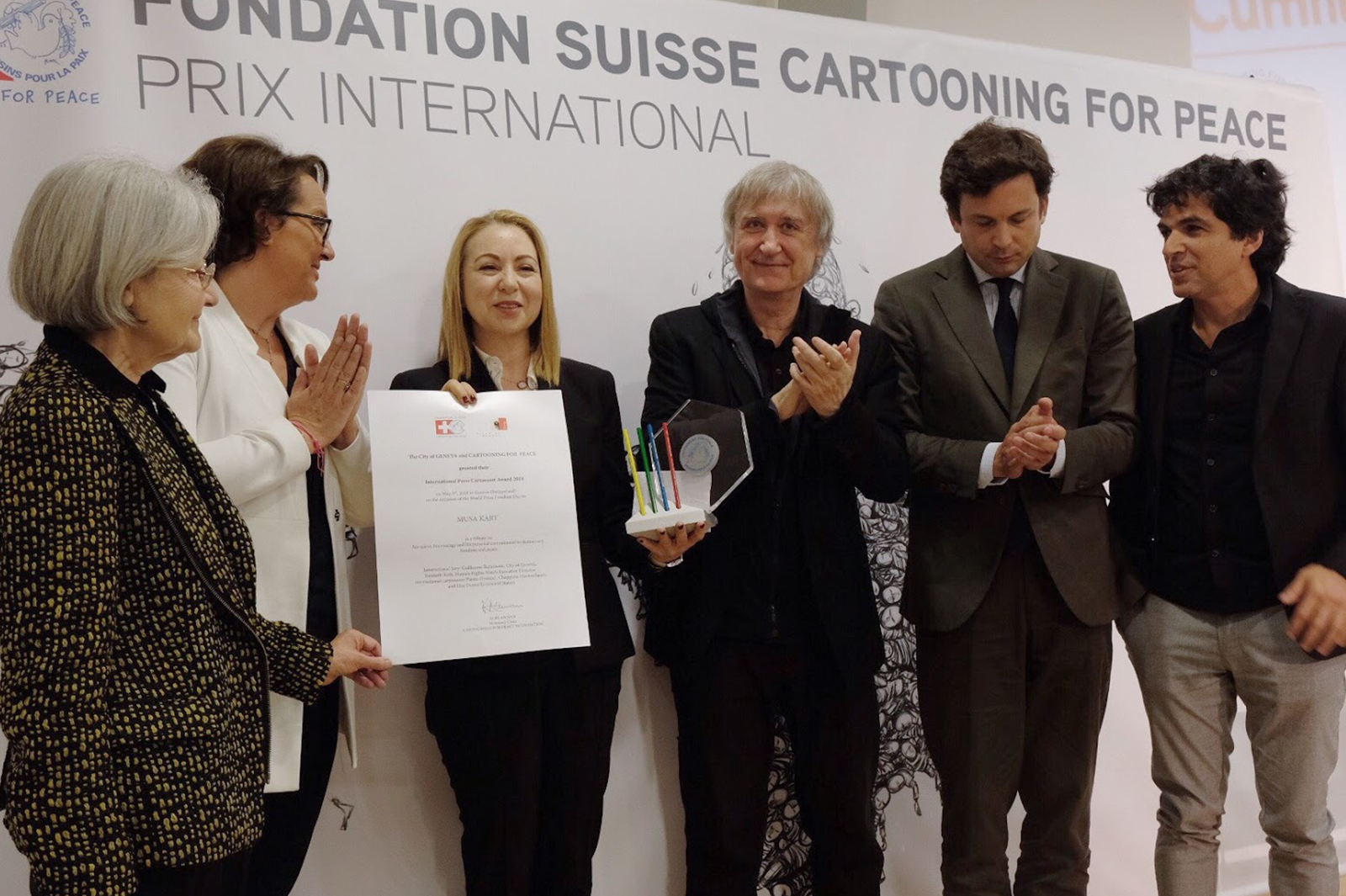 2016 International Cartoonist Award
Zunar, Malaysia
Gado, Kenya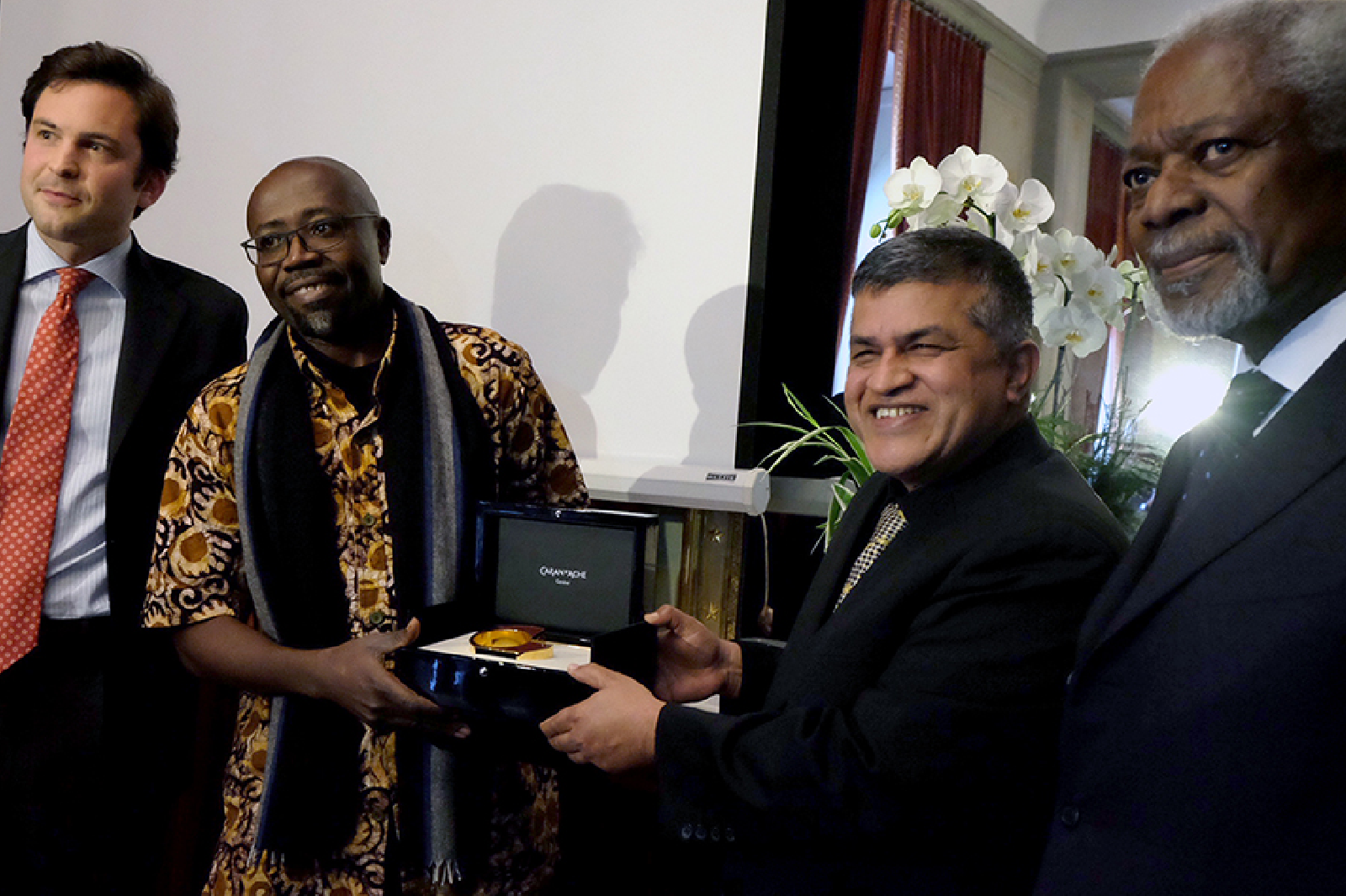 2014 International Cartoonist Award
Hani Abbas, Syria and Palestine
Doa Eladl, Egypt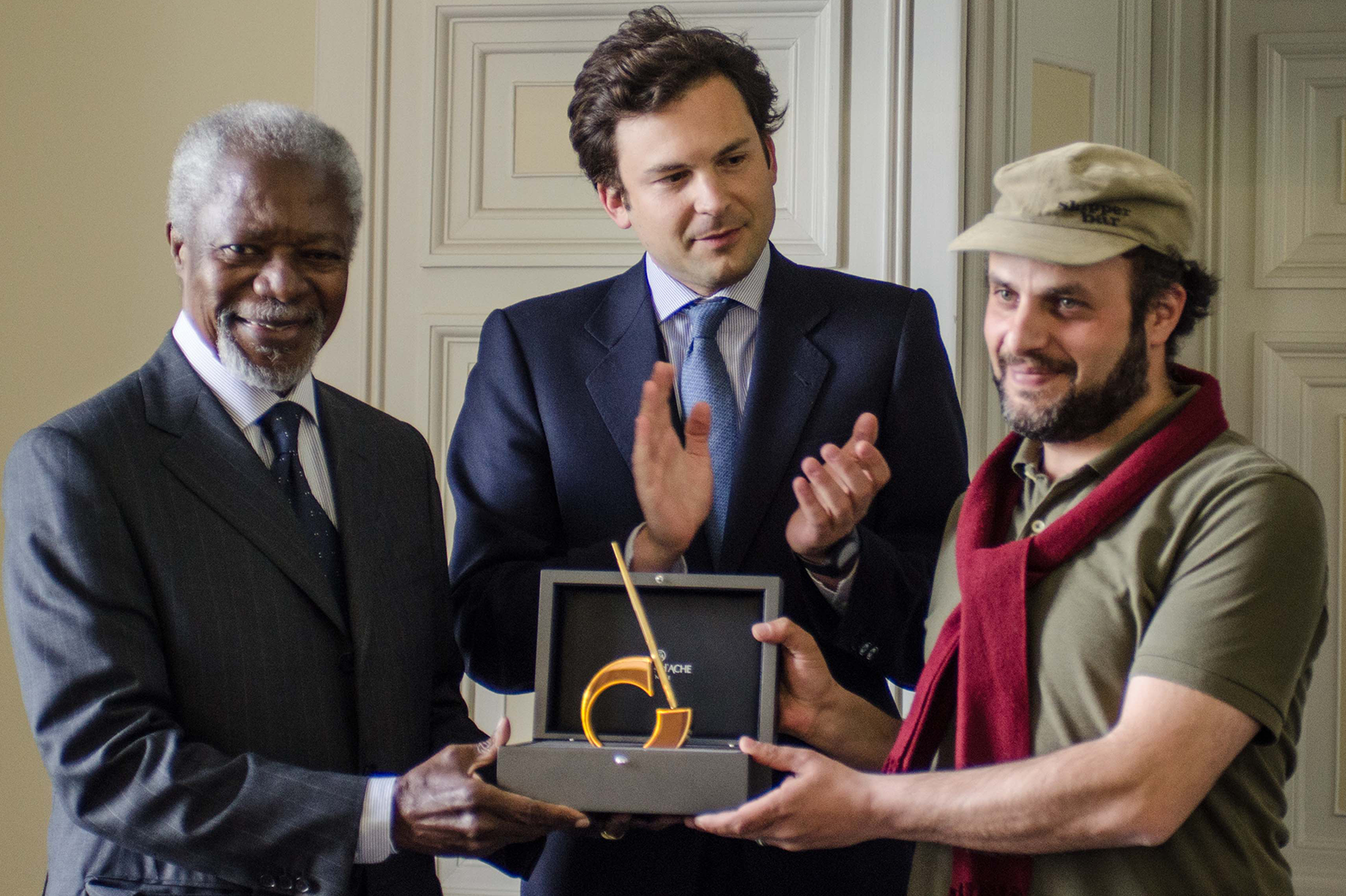 2012 International Cartoonist Award
Firozeeh, Hassan Karimzadeh, Mana Neyestani & Kianoush, Iran