2016 International Cartoonist Award 
Zunar, Malaysia
Gado, Kenya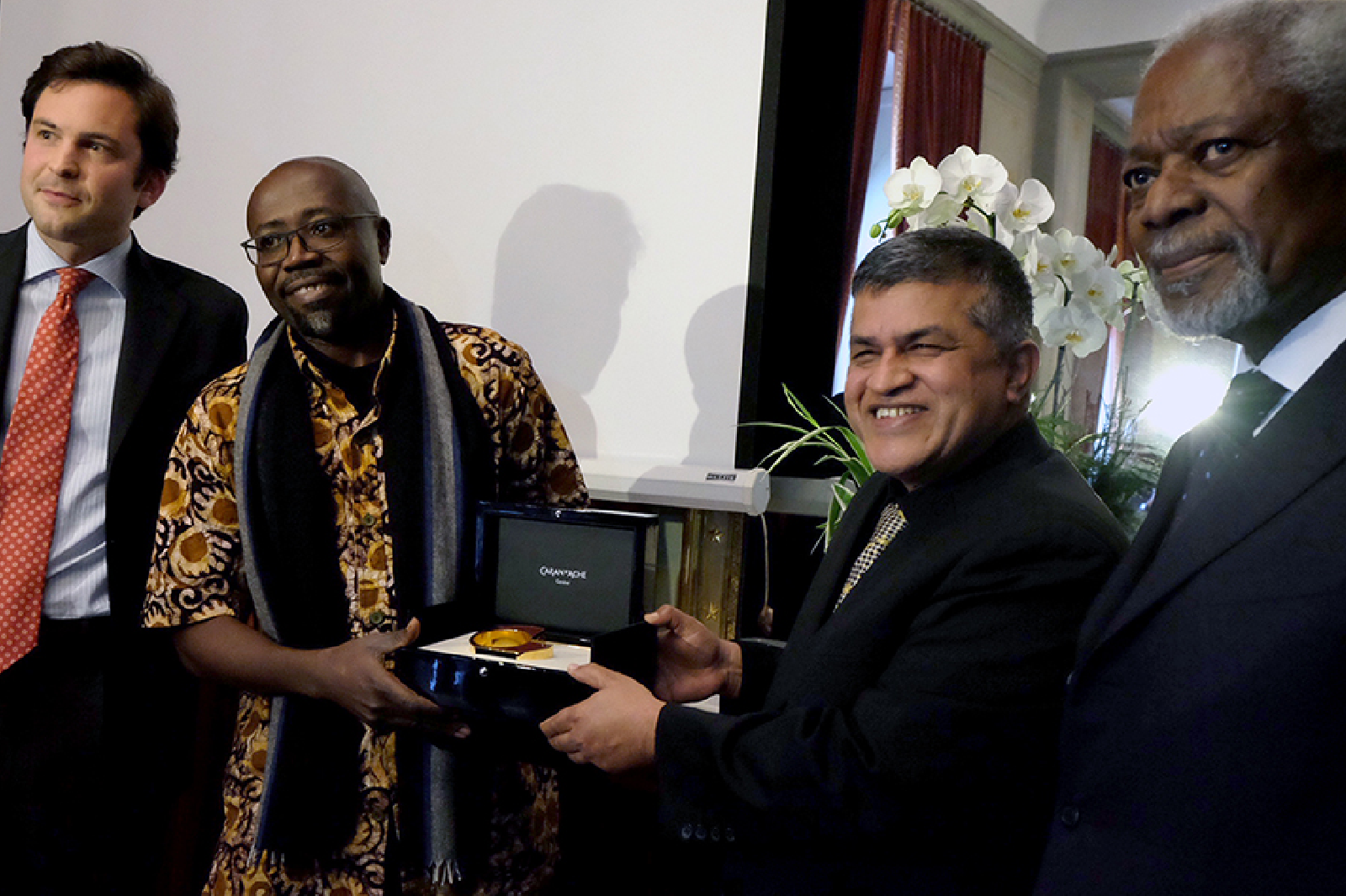 Geneva, Switzerland, May 3, 2016
In order to celebrate the World Press Freedom Day on the 3rd of May, the Swiss Foundation Cartooning for Peace [Now: Freedom Cartoonists Foundation]  and the City of Geneva present the 2016 International Cartoonist Award, given by the Foundation's Honorary Chair, Mr. Kofi Annan, to the Kenyan caricaturist Gado and the Malaysian cartoonist Zunar.
"Gado and Zunar remind us how fragile this liberty remains in Africa and in Asia as well as in other regions of the world. Through their commitment towards open and transparent societies, Gado and Zunar, who have received threats in their countries of origin and can no longer practice their profession, confront us with our responsibility to preserve freedom of expression and act in order to support the combat of those who cannot express themselves through their art", declared Mr Annan.
The cartoonist Patrick Chappatte, Vice President of the Swiss Foundation and jury member added: "For having had the courage to draw the emperor naked, Gado and Zunar are faced with a power machine that seeks to silence them. What this Prize seeks to do is just the opposite: to amplify their voices, which are those of democracy and justice."
[Extracts from the press release]
Zunar
Zunar (Zulkiflee Sm Anwar Ulhaque) is a political cartoonist from Malaysia. 
With his slogan "How Can I be Neutral, Even My Pen Has a Stand" and through his art, he exposes corruption and abuse of power committed by the government of Malaysia. From 2018, nine charges under the archaic Sedition Act were levelled against him, he was subjected to a travel ban and  faced a possible 43 years of imprisonment. Five of his cartoon books were banned by the then Malaysian government on the grounds that their content was "detrimental to public order". Following the change in government administration, the charges against him were dropped. Zunar was the only Malaysian selected by Amnesty International as the first Malaysian for their biggest annual international campaign, 'Write for Rights (#W4R) 2015'.
He won the Courage in Editorial Cartooning Award 2011 by Cartoonists Right Network International, the Human Rights Watch Hellman/Hammett Award for 2011 & 2015 and the International Press Freedom Award, Committee to Protect Journalist, New York 2015. Zunar received the International Cartoonist Award in May 2016 in Geneva.
Gado
Gado started producing caricatures at the age of 15 before becoming a freelance cartoonist for the Daily News, Business Times and The Express. In 1992, while employed at the Nation Media Group, his cartoons were published in the Daily Nation, the largest newspaper in Eastern and Central Africa based in Nairobi, Kenya. In 1999, Gado was elected Kenyan cartoonist of the year. In March 2016, a scathing cartoon denouncing corruption at the presidential level in neighboring Tanzania caused Gado to be fired from his position at the Daily Nation. He received the International Cartoonist Award in May 2016 in Geneva.
2022 Kofi Annan Courage in Cartooning Award
Vladimir Kazanevsky, Ukraine
Gàbor Pàpai, Hungary
2018 International Cartoonist Award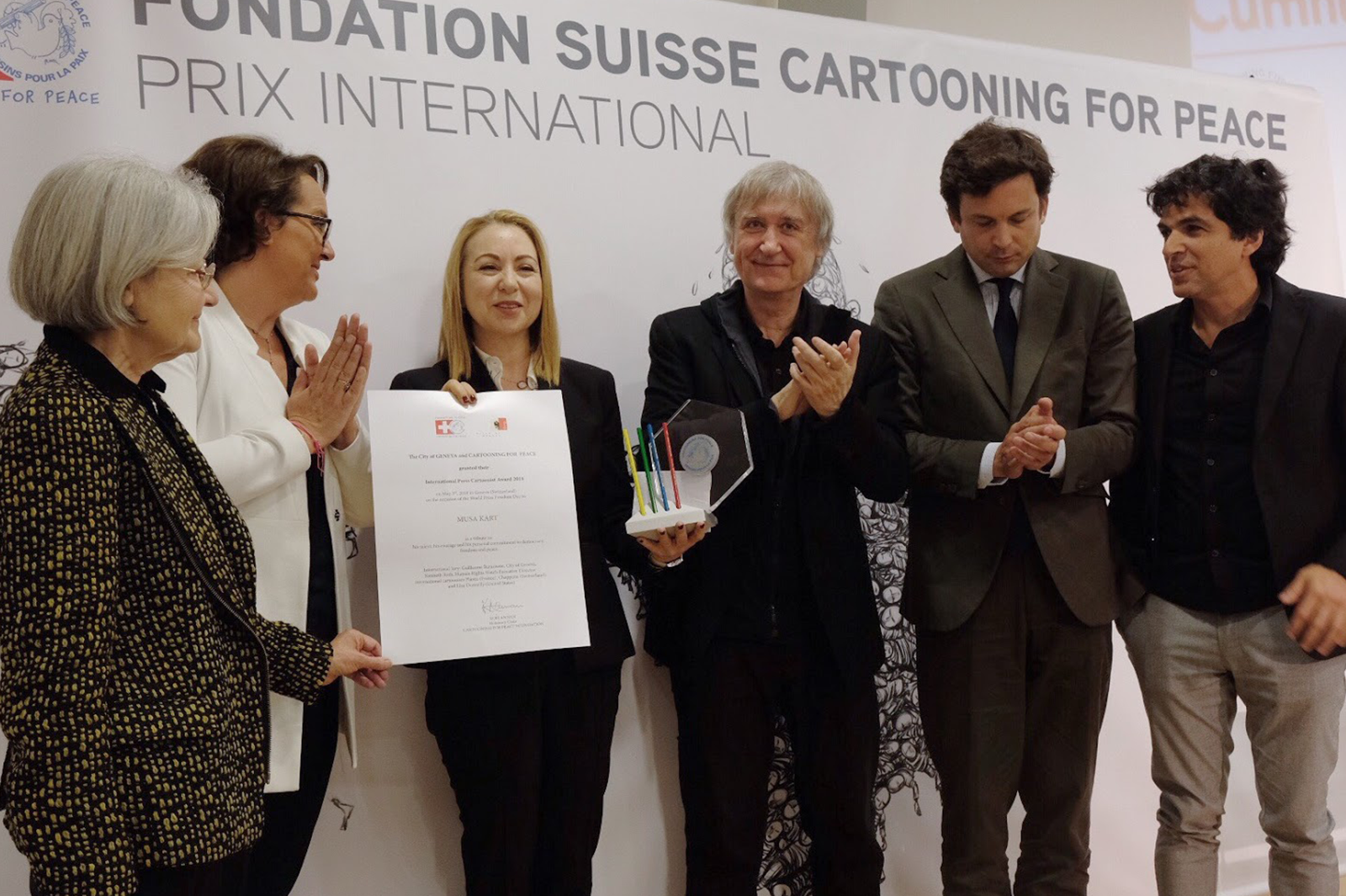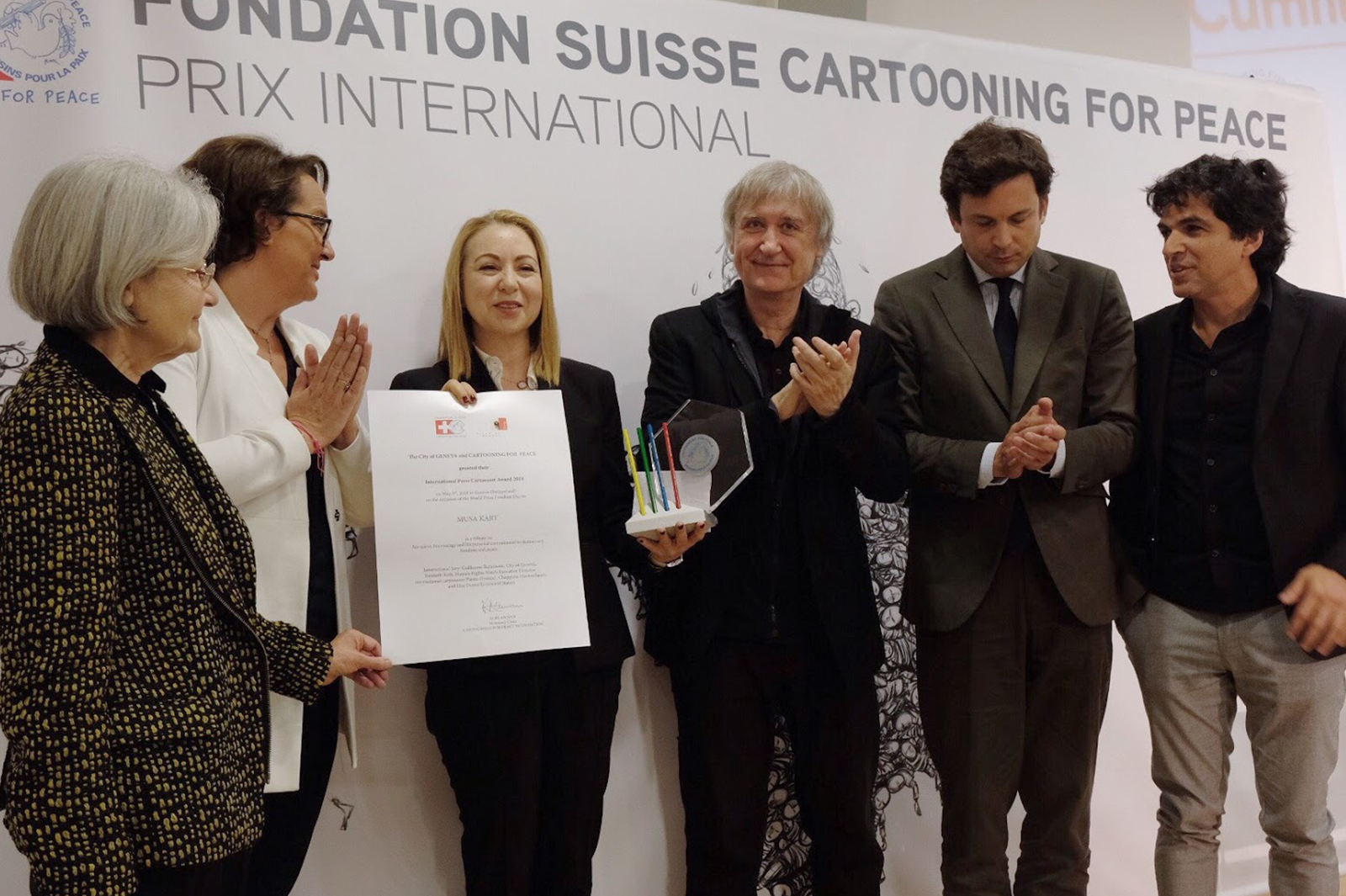 2014 International Cartoonist Award
Hani Abbas, Syria and Palestine
Doa Eladl, Egypt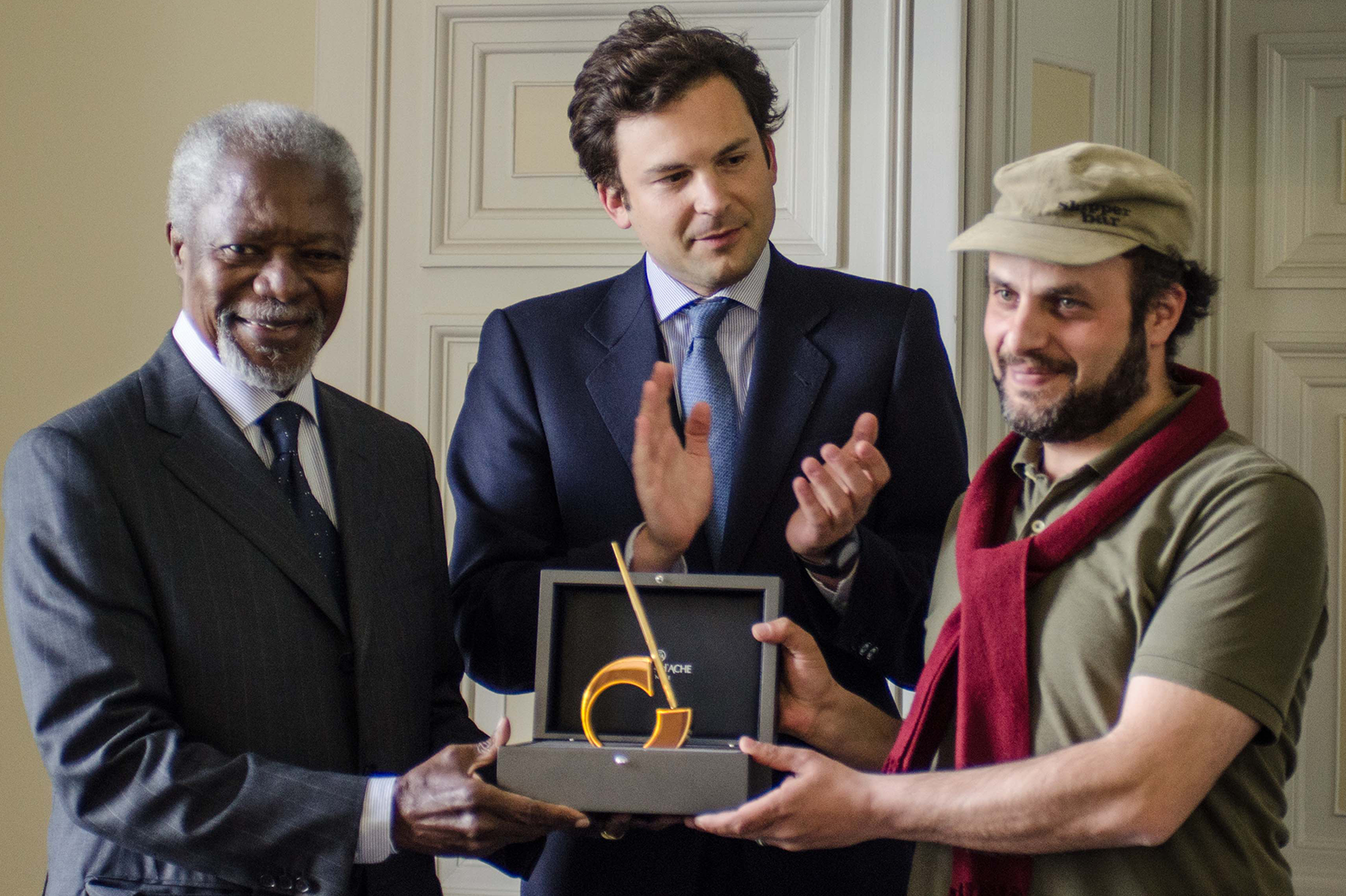 2012 International Cartoonist Award
Firozeeh, Hassan Karimzadeh, Mana Neyestani & Kianoush, Iran