2014 International Cartoonist Award
Hani Abbas, Syria and Palestine
Doa Eladl, Egypt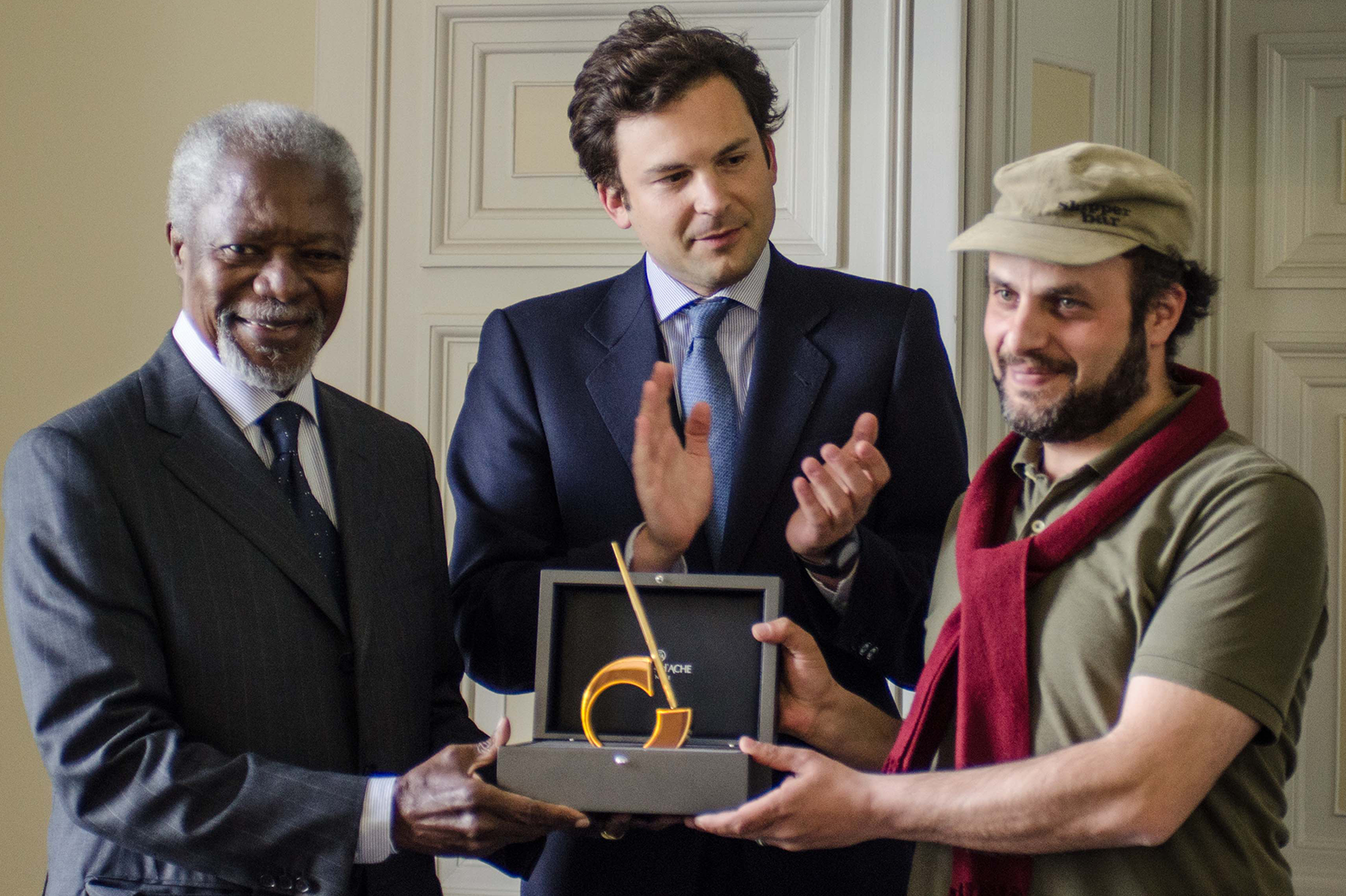 Kofi Annan, Guillaume Barazzone and Hani Abbas (Syria)
Geneva, Switzerland, May 3, 2014
In order to celebrate this International Day of Freedom of the Press, the Swiss Foundation Cartooning for Peace [Now: Freedom Cartoonists Foundation] and the City of Geneva present the 2014 International Cartoonist Award, given by the Foundation's Honorary Chair, Mr. Kofi Annan, to the Egyptian Doaa Eladl and the Palestinian Hani Abbas, who lived in Syria.
The event is accompanied by the "Every State of War" exhibition, featuring editorial cartoons about wars, civil wars and cyberwars, which will be displayed along the Quai Wilson, in Geneva, until July 3, 2014.
Doaa, from Egypt, is a well-known cartoonist in the Arab World, where not many women exercise this profession. A cartoon showing Adam and Eve banished from Paradise published in 2012 provoked the fury of the censors and a complaint from the authorities for blasphemous sentiments. Although her cartoons encourage people to express themselves democratically, she does not want to be considered as a heroine.
Her co-laureate, Hani Abbas, knows that a cartoon can change a destiny. After he posted a cartoon on Facebook in 2012 immortalising a flower as a symbol of the Syrian rebellion, he had to flee the country and is now a refugee in Switzerland, where he continues to exercise his talent and stripping sense of humour. 
Doaa Eladl
Born in 1979 in Egypt, Doaa is an Egyptian cartoonist currently working for the Al-Masry Al-Youm newspaper. Known for her strong political, social and religious satirical cartoons, she is cited as Egypt's most famous female cartoonist. Her work at Al-Masry Al-Youm has received considerable attention and created controversy. She lives and works in Cairo. Doaa has conquered a traditionally male arena with her talent, choosing choosing to speak out against extremely sensitive issues surrounding women with an emphasis on sexual harassment.
Hani Abbas
Hani Abbas is a Syrian-Palestinian cartoonist, born in 1977 in the Palestinian refugee camp of Yarmouk, near Damascus in Syria. A trained Primary School teacher, he often participated in and won drawing competitions, since childhood. In 2012, he posted on Facebook a cartoon showing a soldier breaking the ranks, to smell the flower that symbolizes the Syrian Revolution. Syrian Secret Services threatened him and he had to leave the country.
Hani Abbas fled to Lebanon and then asked for asylum in Switzerland. In May 2014, he was awarded the International Cartoonist Award by Kofi Annan in Geneva, where he is now settled with his family. Through his cartoons, he continues to expose the atrocities and impact of war on ordinary citizens. Hani gives classes to Swiss schoolchildren through the "Drawing for Humanity" program of the Freedom Cartoonists Foundation.
2022 Kofi Annan Courage in Cartooning Award
Vladimir Kazanevsky, Ukraine
Gàbor Pàpai, Hungary
2018 International Cartoonist Award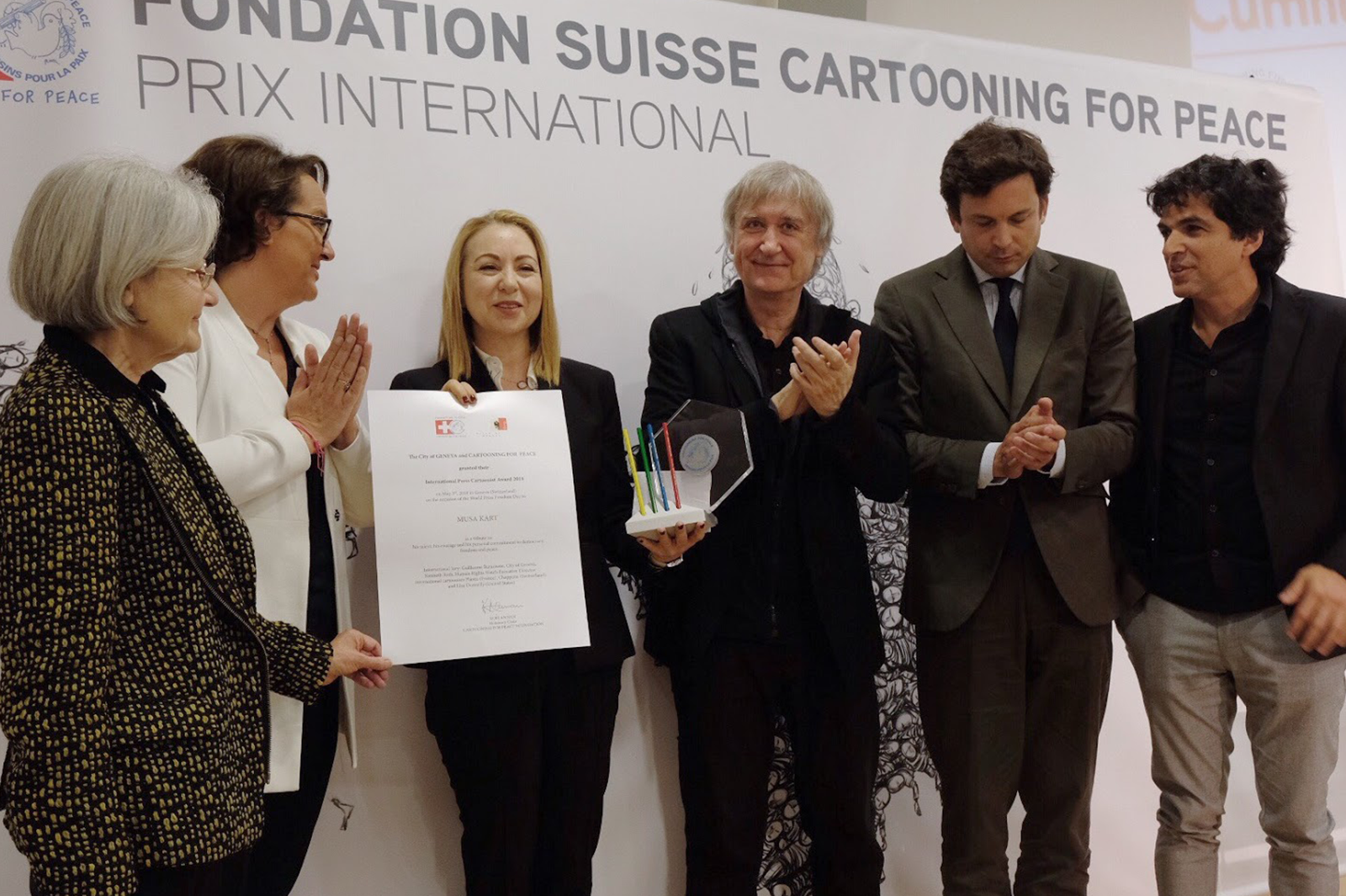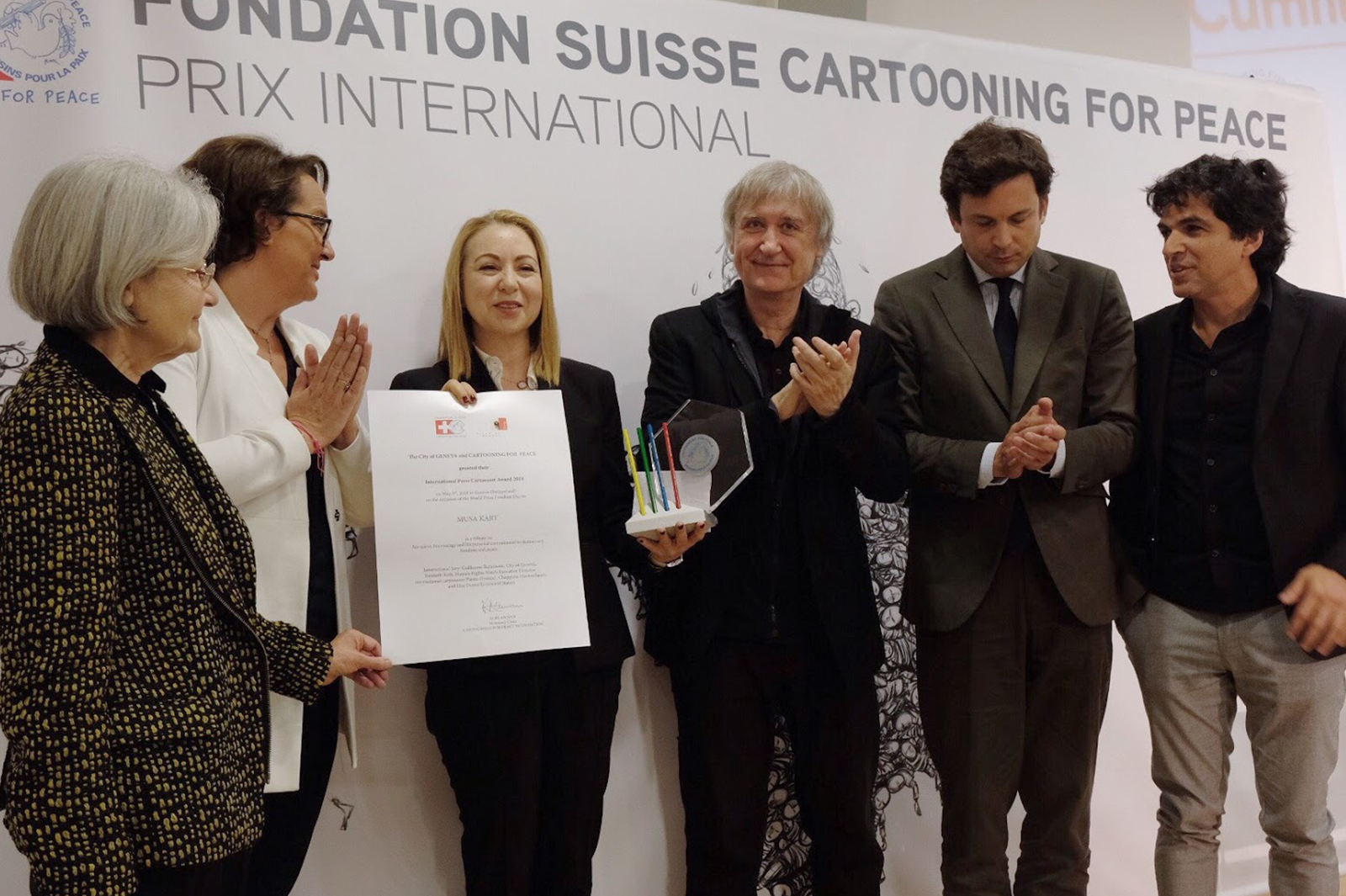 2016 International Cartoonist Award
Zunar, Malaysia
Gado, Kenya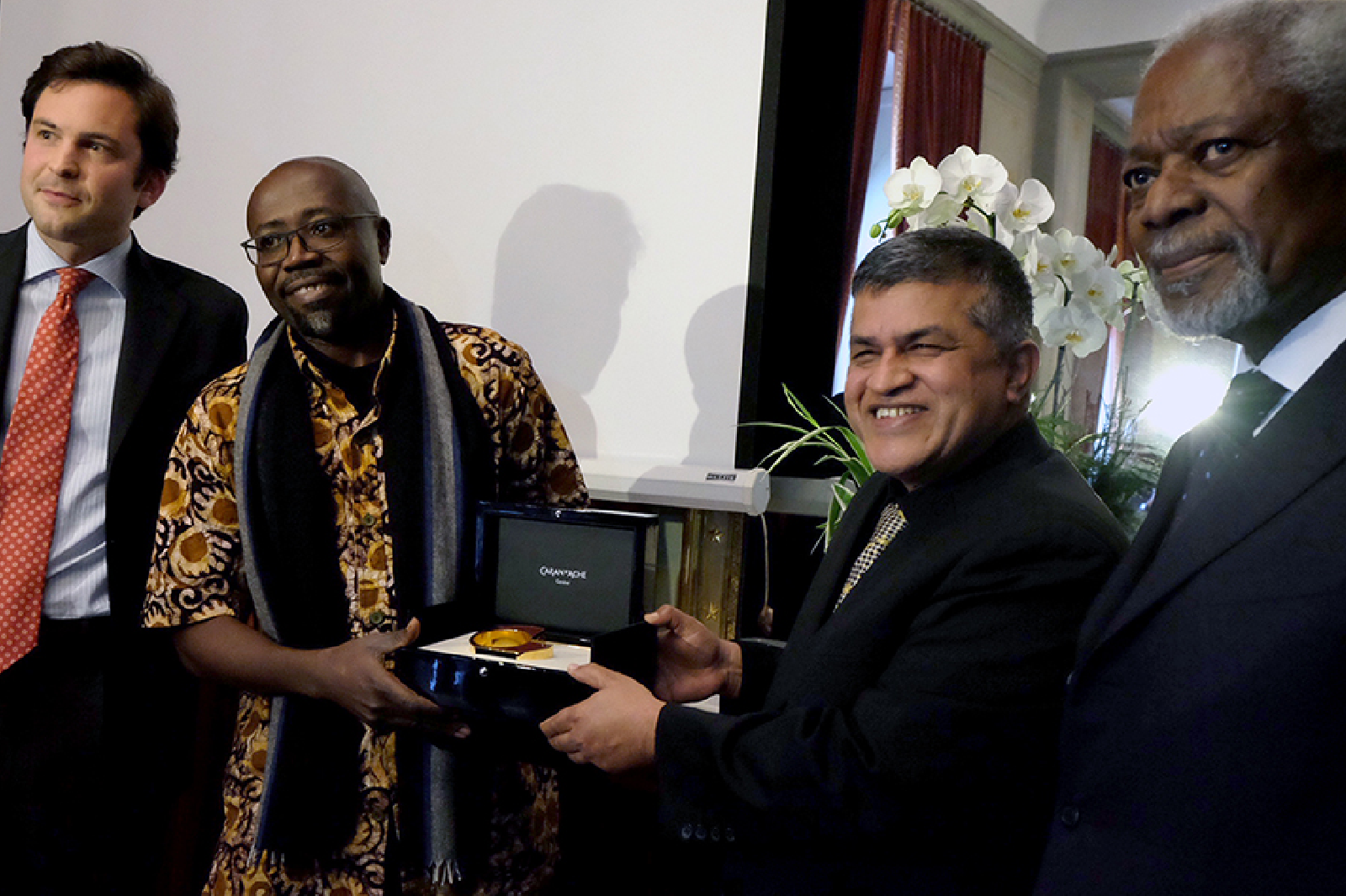 2012 International Cartoonist Award
Firozeeh, Hassan Karimzadeh, Mana Neyestani & Kianoush, Iran