The Freedom Cartoonists Foundation supports professional editorial cartooning as an essential part of civic debate. We stand for a free press as a pillar of democracy and of which political cartoons are a vital element. Through our actions, we defend freedom of speech in a spirit of dialogue.
The Foundation pursues its mission through two main activities: the biennial International Cartoonist Award, accompanied by a cartoon exhibition, and the Support Fund for threatened editorial cartoonists. We also organize educational projects aimed at fostering creativity, tolerance and an understanding of human rights.
On October 16, 2006 at the United Nations headquarters in New York, Kofi Annan, then Secretary General of the United Nations, and Plantu, cartoonist for the French newspaper Le Monde, gathered cartoonists from all over the world in a conference entitled "Unlearning Intolerance". This symposium launched the Cartooning for Peace project, which gave birth to an Association of the same name in Paris, and, four years later, a Foundation in Geneva.
The Swiss Foundation Cartooning for Peace was co-founded in 2010 by Marie Heuzé, a former spokesman of the United Nations in Geneva, and editorial cartoonists Chappatte and Plantu, with support from Switzerland's Ministry of Foreign Affairs (FDFA) and the United Nations Office in Geneva. Nobel Peace laureate Kofi Annan was the inspiration and the honorary chair of the Swiss Foundation until his passing in 2018. Plantu was President from 2012 to 2020. In October 2020, it was renamed the Freedom Cartoonists Foundation with Patrick Chappatte as President, and Marie Heuzé Vice President. The Foundation is headquartered at the Geneva Press Club.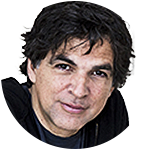 Patrick Chappatte | President
Editorial cartoonist, Le Temps, NZZ am Sonntag, Der Spiegel, le Canard enchaîné, The Boston Globe. Formerly with The New York Times

Marie Heuzé | Vice-President
Former Information Director and Spokesman, United Nations in Geneva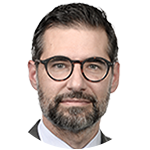 Rayan Houdrouge | Treasurer
Lawyer, Geneva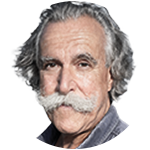 Frederic Fritscher | Secretary
Former editor in chief, Le Monde and Le Figaro

Charlotte De Senarclens| Board Member
Art historian, President of the Orchestre de la Suisse Romande (OSR), Genève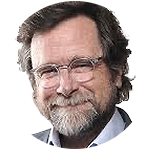 Matt Wuerker | Honorary board member
Editorial cartoonist, Politico
President, Cartoonists Rights, USA
Honorary chair

† Kofi Annan (1938-2018)
Former Secretary General of the United Nations
2001 Nobel Peace Prize
Past board president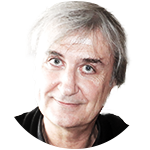 Jean Plantu | President, 2010 to 2020
Former editorial cartoonist, Le Monde, L'Express
Currently: Honorary chair, Association Cartooning for Peace, Paris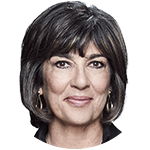 Christiane Amanpour
Chief international anchor – CNN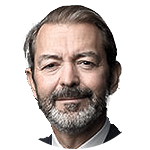 Rémy Best
Former Partner, Pictet Group
Member of the board of directors of INSEAD
Member of assembly of the international committee of the Red Cross (CICR)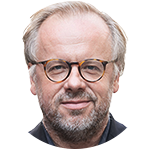 Christophe Deloire
Journalist and author
General Secretary of Reporters without Borders (RSF)
President of the Forum on Information and Democracy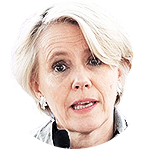 Corinne Momal-Vanian
Executive Director, Kofi Annan Foundation
Former Director of Conference Management and Director of Information, United Nations Office, Geneva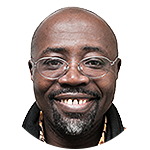 Godfrey Mwampembwa (Gado)
Editorial cartoonist for the The EastAfrican Standard, Nairobi
Co-Founder and Executive Chairman, Buni Media
Creator and Producer, The XYZ SHOW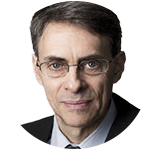 Kenneth Roth
Executive Director, Human Rights Watch, 1993-2022
Former Assistant U.S. New York Attorney General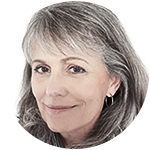 Ann Telnaes
Editorial cartoonist, The Washington Post
Pulitzer price laureate
International Cartoonist Award
Biannually since 2012 and on the occasion of the World Press Freedom Day in the month of May, our Foundation and the City of Geneva have announced an award recognizing international editorial cartoonists for the outstanding quality of their work and for the bravery of their artistic expression, often under difficult circumstances. The prize salutes their exceptional contribution to human rights and freedom of expression. It cannot be awarded posthumously.
The International Cartoonist Award is presented in Geneva by the Mayor of the City. Until 2018, it was bestowed by the honorary chair of the Foundation, the late Mr. Kofi Annan. In 2020, it was cancelled due to the Covid-19 pandemic. Starting in 2022, this distinction will adopt an annual schedule. Alternating with the Freedom Cartoonists Foundation, in odd-numbered years our partner organization in the USA, Cartoonists Rights shall present the Robert Russell Courage in Cartooning Award.
Our award is granted on the recommendation of an independent jury composed of members from different backgrounds: Mayor of Geneva, Presidents of our Foundation and partner organizations, defenders of human rights and personalities known for their commitment to freedom of expression. Nominees are pre-selected with the help of our partner organizations Association Cartooning for Peace in Paris and Cartoonists Rights.
Biennial exhibition on the Geneva Lakeside
In parallel to the International Cartoonist Award our Foundation unveils every two years a cartoon exhibition in the most gorgeous gallery on earth: the banks of Lake Geneva. A tribute to the laureates, this open-air exhibition also showcases a selection of some of the best editorial cartoons from all over the world on topics related to human rights, civil liberties or climate.
Support Fund for Cartoonists in Danger
With the support of the Pro Victimis foundation and private donors, our Foundation manages a pool of funds dedicated to supporting cartoonists in danger and in need of help. Cartoonists from Malaysia, Venezuela and Syria have benefited from this help since 2017.
In 2020 the Foundation launched the project "Creative Drawing for Humanity": a series of cartooning classes held by Hani Abbas in schools across Geneva. The classes have been organized in collaboration with the Département de l'instruction publique, de la formation et de la jeunesse (DIP) and NGO Enfants du Monde.
Cartoonist Hani Abbas, Laureate of the 2014 International Cartoonist Award, designed a series of three modules which offer students the chance to learn basic drawing techniques and to use them as a means to express themselves. The classes stimulate students with an innovative mix of art and culture. The goal of this project is to promote values of justice, freedom, equality and tolerance through drawing and to give students the confidence to express their creativity.
Cartoons Exhibit "Chappatte – Gare aux dessins!"
We are pleased to have presented, with the MBAL (Musée des Beaux Arts du Locle) and the City of Geneva, the exhibition "Chappatte – Gare aux dessins!", from December 17, 2021 to March 13, 2022 (after extension), at the "Bâtiment d'art contemporain" in Geneva, Switzerland. An exhibition that explores the editorial caricature and its issues in the current world.
Gare aux dessins! is a condensed version of 30 years of press cartoons by Chappatte. With special guest, the Palestinian cartoonist Hani Abbas. And as a bonus, an overview of the threats to political cartoons in the world illustrated by the cases of drawings that have caused controversy signed Muza Kart (Turkey), Zunar (Malaysia), Pedro Molina (Nicaragua), Ann Telnaes (USA), Xavier Gorce (France) and many others .
360° visit based on the original exhibition. Virtual exhibition co-financed by the Freedom Cartoonists Foundation, Geneva.
To bring the exhibition to your city: info@freedomcartoonists.com
Cartoonists Rights
Cartooning for Peace
Swiss Confederation, Human Security Division
Ville de Genève
Human Rights Watch
Caran d'Ache